10 Year Celebration - Horizons Albuquerque
Horizons Albuquerque has reached an exciting milestone!
Our celebration will begin with a recognition of our first graduating class, student speakers, performances, and great items to bid on during the silent auction (payment for auction items can be made via credit or check). All of the proceeds go to support our wonderful program. At 3:00 pm, we will have party games, cake, and ice cream. We will also have piñatas and a few prize giveaways for our scholars.
*Please click here to RSVP by March 6, 2023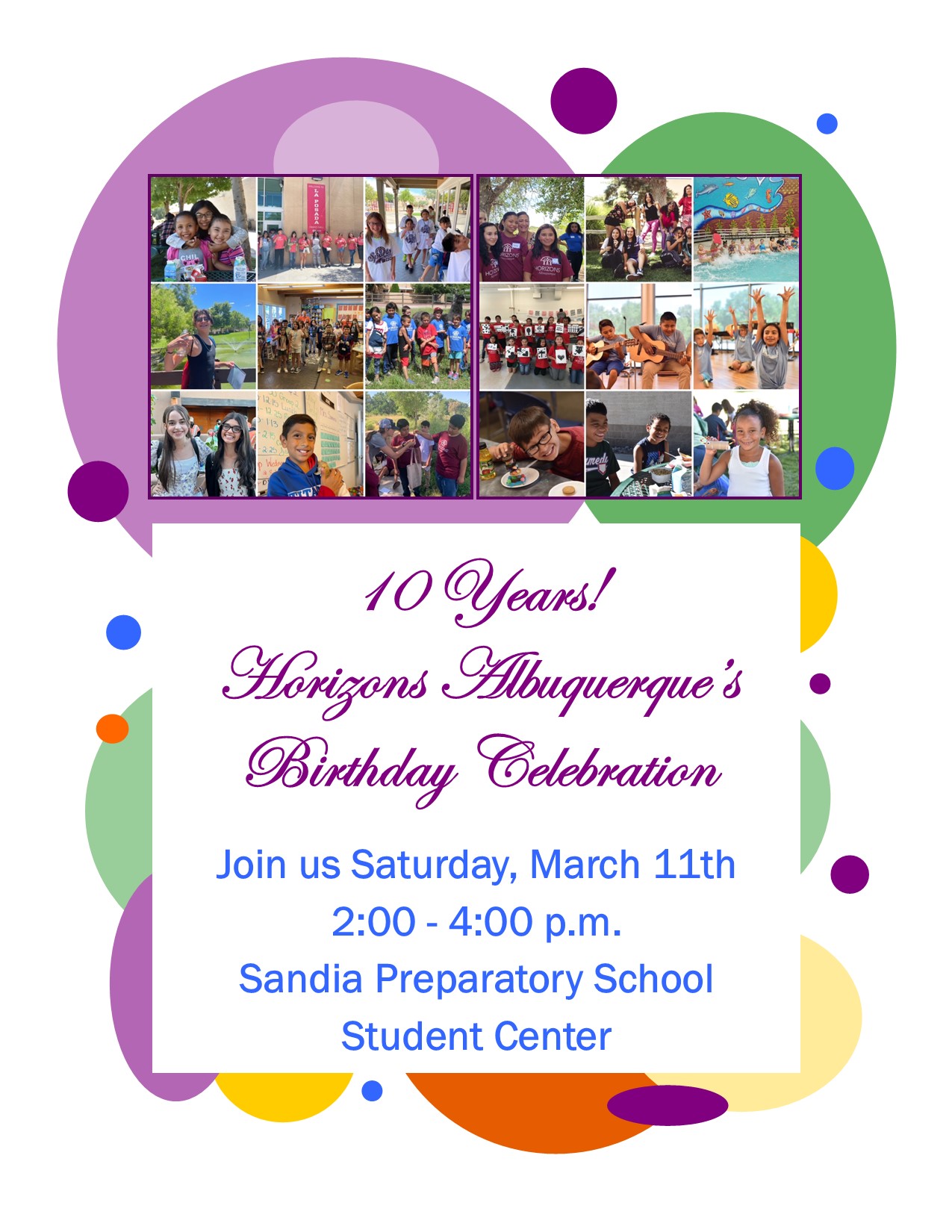 ---
THANK YOU TO ALL OF OUR WONDERFUL SPONSORS!
THANK YOU TO OUR
HORIZONS ALBQUERQUE BOARD MEMBERS
FOR THEIR SPONSORSHIPS!